If you are not yet logged into TeamSnap (TS), use the blue button below to open a new tab with the login screen for TS. Login using your email addr and TS password, then switch back and forth between TS and this tab as you follow the instructions you are interested in.
---
Send email to GD members
Be aware that there are 4 methods in TS of communicating among GD members.
1. Email – the sender must login to TS to compose and send; recipients don't need to be logged in.
2. Chat (not recommended) – most useful as real time communication with TS Mobile app; both the sender and the recipient(s) must be logged in.
3. Alerts – like email except communication goes to phone text msg system; most useful for immediate information.
4. Posts (not recommended) – like a bulletin board; both sender and recipient most often need to login to see it.
To learn how to use TS Email, please open this TS Help Article: Instructions for Email.
PS: Creating an Alert is pretty much the same process as creating an Email.
---
Configure your phone to receive text msg Alert (SMS) from GD
You should always declare your phone number in TS. It is visible only to fellow GD members and they can use it to contact you in the usual ways. TS Alerts are text msgs (SMS) for immediately necessary information, like "Paddling is canceled today". If you don't enable the checkbox in #3 below, you will get the Alert by email.
1. Login to TS; use blue button above.
2. Click the Roster tab, find your name and click it.
3. Click 'Edit' and scroll down until you see a frame that is titled 'Contact Info – Person 1'. Enter your phone number in the indicated field. If your phone is capable of SMS, click the 'Team alerts sent via SMS' checkbox.
4. Scroll down, click 'Save'. If your phone is not capable of SMS, you can stop here.
5. Click the Preferences tab. Scroll down to 'Mobile Notifications'. If that is set to "Send", then set it to "Don't Send". (Yes, "don't" is correct.)
6. If 'Mobile Notifications' is already set to "Don't Send", set it to "Send", wait 5 seconds and set it back to "Don't Send".
7. You're done.
---
Access GD members-only document
These instructions will provide you with the link to the GD Private Documents repository. You must login to TS to get the link. (Because the link is protected with your TS password it is not publicly available or searchable in Google, and should not be made public.) When you have the link, be sure to bookmark it in your browser so you don't have to go through this tedium next time.
1. Login to TS; use blue button above.
2. Once logged in, click the Media tab, click Files and click GD Private Docs folder icon.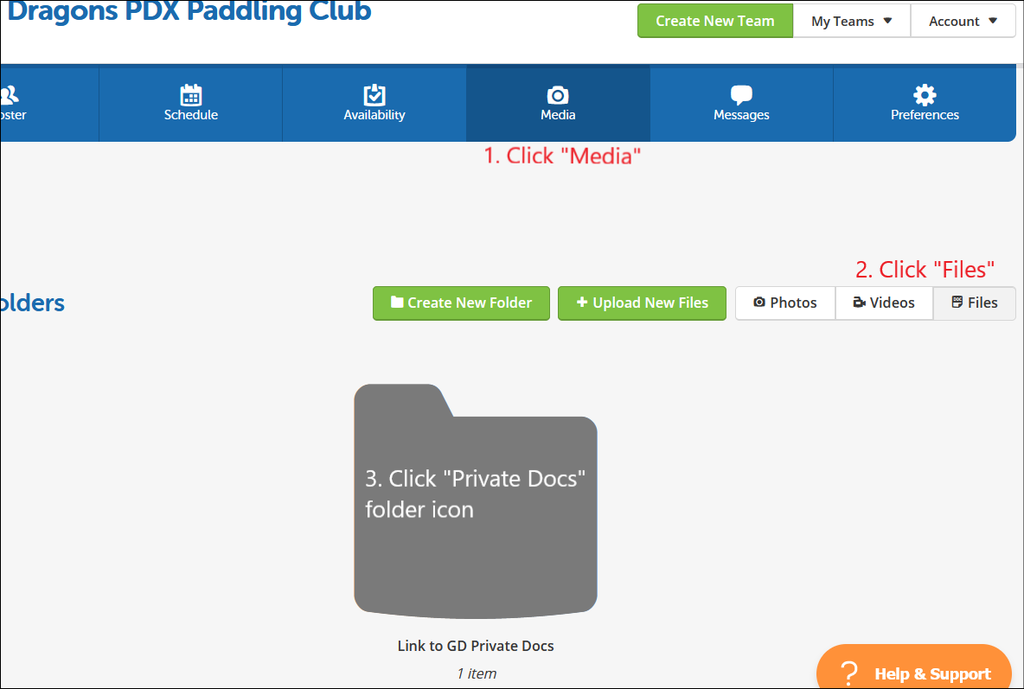 3. On the next screen, click the "Private Docs …" file icon to expose the Comments. The first comment has the link to copy/paste into your browser.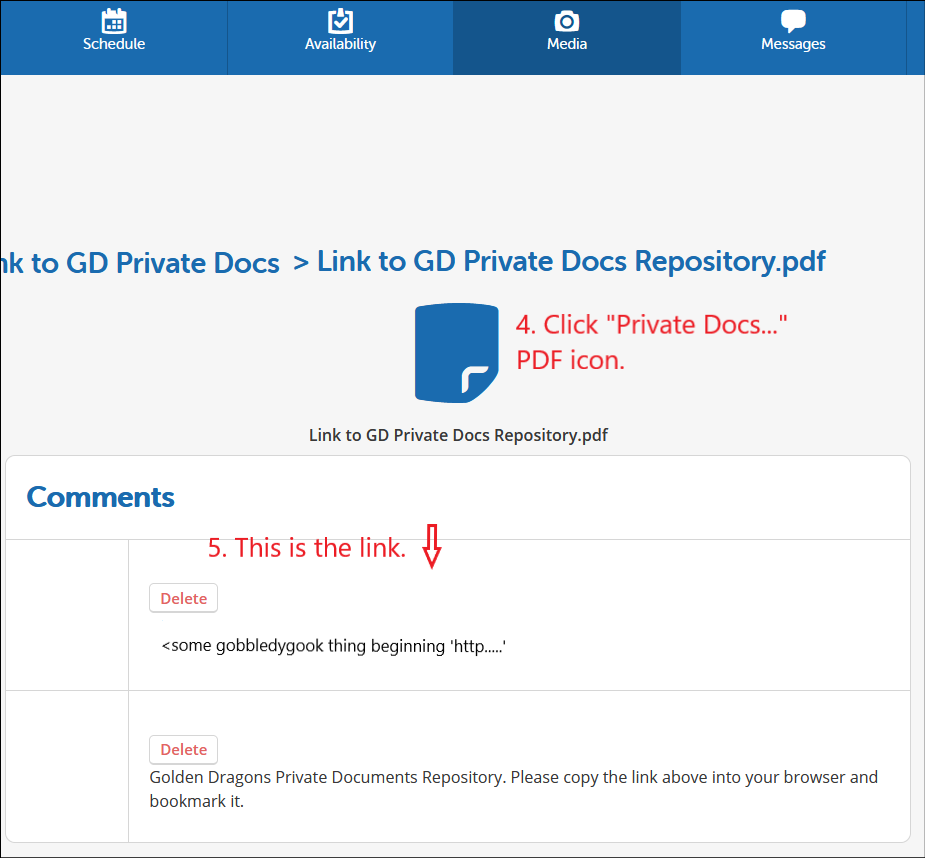 4. You're done.