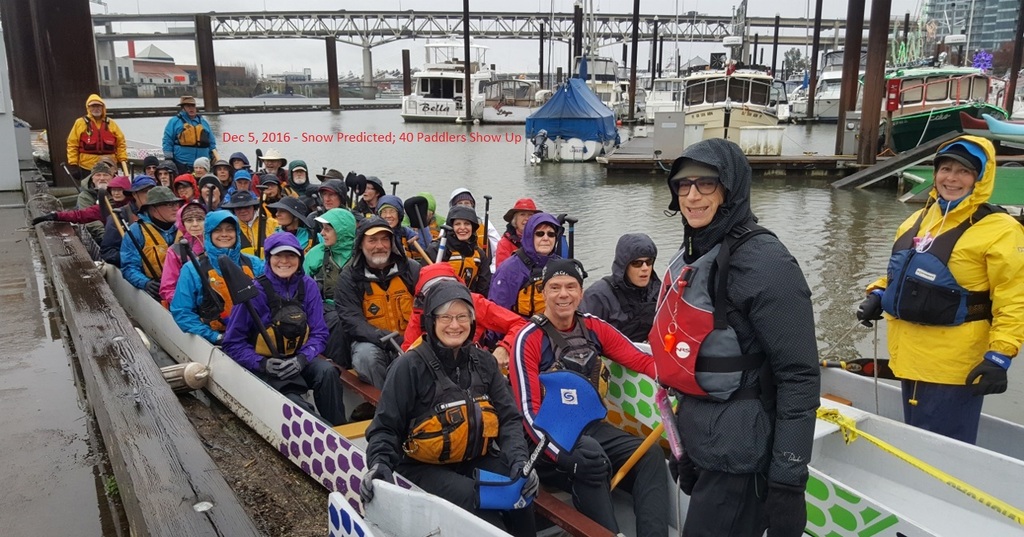 Safety Procedures
-Any orders or communications from DragonSports USA to stop using the boats are final until explicitly rescinded by DSUSA.
-If the Portland Bureau of Transportation (PBOT) or Portland Public Schools (PPS) announce closures due to weather, there will be no Open Paddling. Check OregonLive – School closures, weather and traffic.
-Callers, tillers or a club officer may cancel paddling at the dock due to unsafe conditions, such as fog, wind gusts, debris and lightning.
–During the winter months we are frequently the only boats on the river. Callers should make every effort to keep all boats within shouting distance of each other for mutual safety. Boats should join up immediately after leaving the marina. Single boats should consider staying North of the Ross Island bridge to facilitate rapid emergency response, should it be needed.
Golden Dragons Safety Guidelines
DragonSports USA Weather & Safety Guidelines
---
Boating Safety Videos