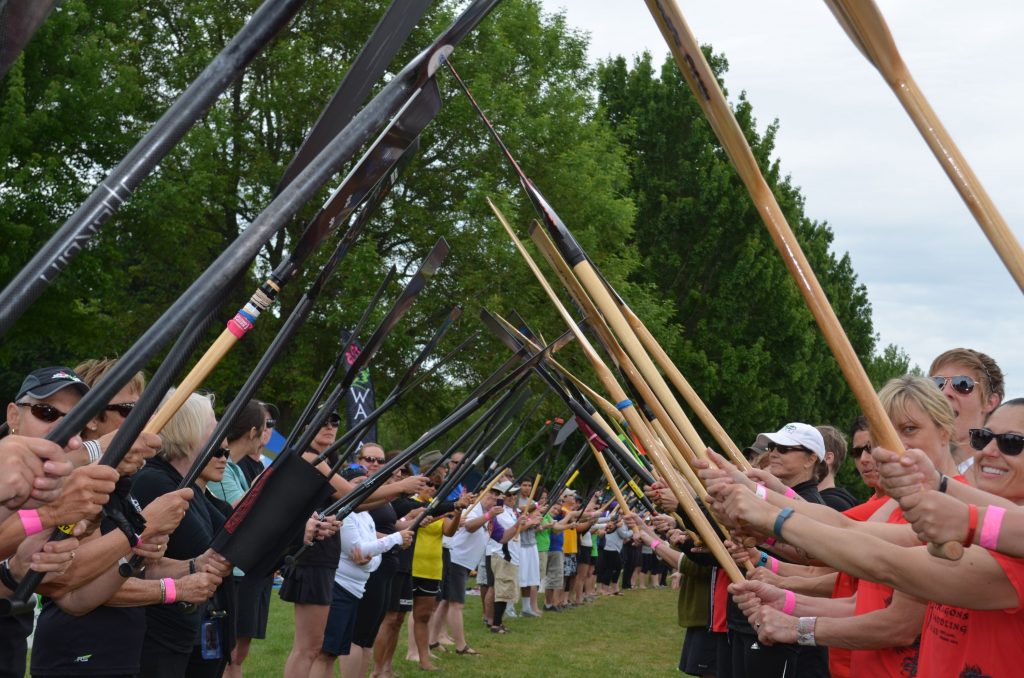 Want to try paddling in a dragon boat with us?
COVID Considerations
All paddlers must be fully vaccinated for COVID-19. Currently, wearing a mask is not required on the dock or while paddling, but is optional and an individual's decision.
Any one new to paddling, at least 14 years old (minors accompanied by a guardian), may paddle with us for three 'Provisional' practices without cost. Please email the Golden Dragons Membership Director to arrange your first paddling date and assure the following steps are completed.
I. Each person paddling with us must be fully vaccinated against COVID-19.
2. Each person (or guardian in the case of a minor) must sign the Golden Dragons online waiver. Be sure to enter your email addr in the appropriate field.
3. Each person (or guardian in the case of a minor) must also sign the DragonSports USA, Inc. (DSUSA) waiver online here. Be sure to enter 'Golden Dragons' as the Team Name, and a little further down choose "Provisional" waiver type.
See About for paddling schedule, location and other tips. See Join GD if you would like to join Golden Dragons.