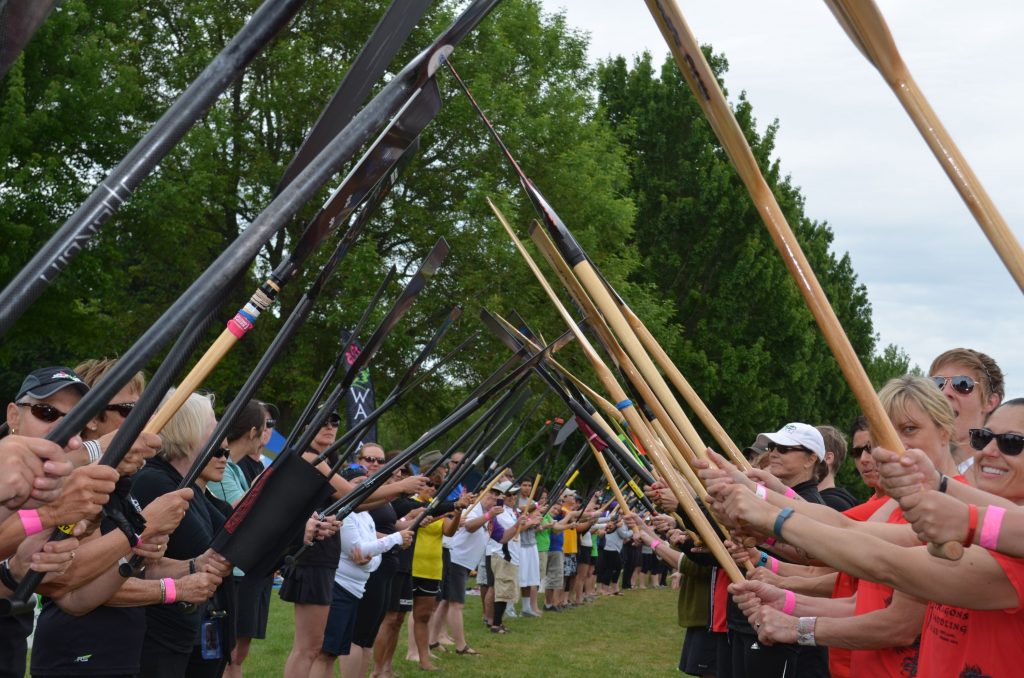 Would you like to try paddling a dragon boat?
Any adult, and any minor at least 14 yrs old accompanied by a guardian, may paddle with us for three practices without cost.
Please email the Golden Dragons Membership Director to arrange your first paddling date and assure the following steps are completed.
I. Each person paddling with us must be fully vaccinated against COVID-19 and be able to show their CDC Vaccination Record Card, or equivalent. Bring your card, or a legible photo on your phone, to the dock on your first paddling day.
2. Each person (or guardian) must sign two COVID-related waivers, one for the boat owners (Dragon Sports USA) and one for us (Golden Dragons).
   2A. DSUSA's is signed online, at least by the day before paddling. Go to DSUSA's homepage, scroll down a bit to click the large, blue button labeled "ONE TIME QUESTIONNAIRE". During the signing process, be sure to enter your email address in the offered slot. This will make sure you receive an email with a PDF of your just-signed Questionnaire. Please "forward" a copy of that email with attached PDF to the GD Membership Director.
   2B. GD's COVID waiver will be signed at the dock.
3. Each person (or guardian) must also sign two waivers/covenants-not-to-sue, one for DSUSA and one for GD. These both are signed at the dock.
See About for paddling schedule, location and other tips.